We guarantee clean and safe tap water.
Top quality tap water is generated by the advanced water treatment process.
But, is it safely delivered to your home?
Rusty Water
Water pollution
Water leaks
Waste of national budget
Issues caused by the aged pipelines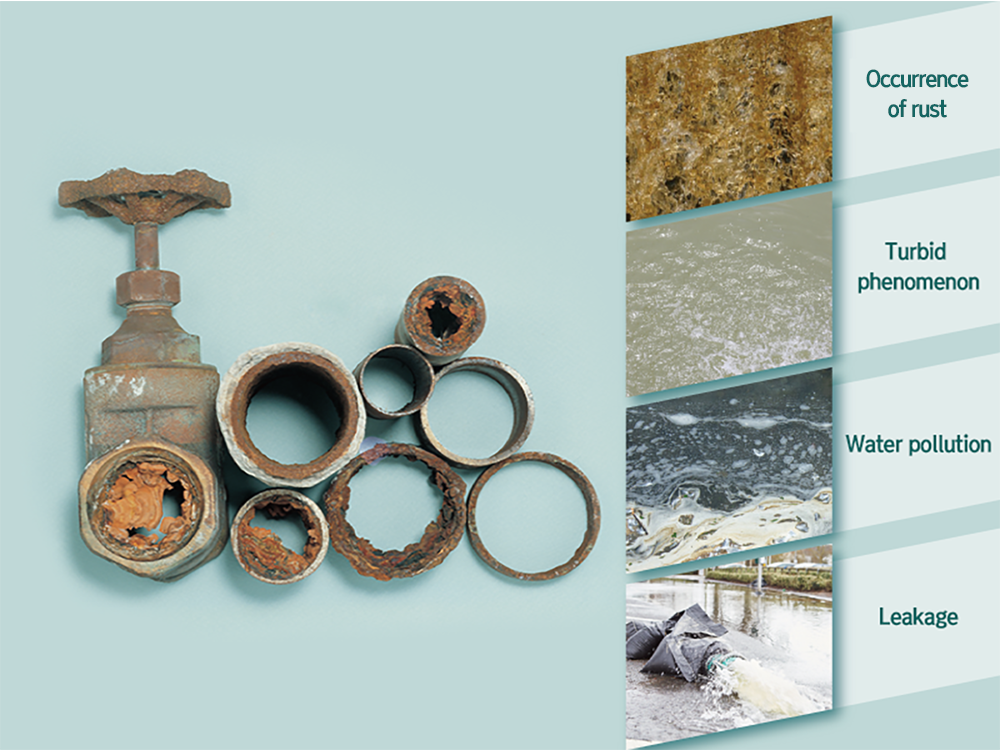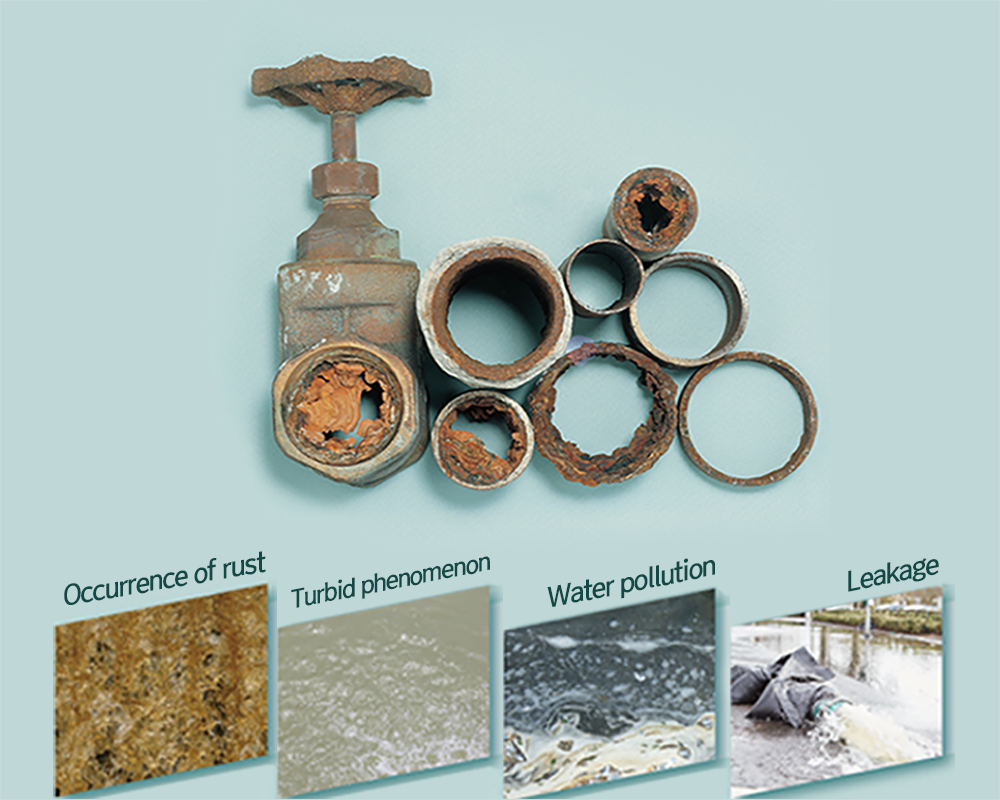 Piping replacement is not the only answer.
IOREX provides the smartest way to prevent the aging pipes.
Budget Reduction

Significant reduction of national budget for pipe replacement

Easy Installation

Minimum water outage and traffic control

Eco-friendly

Use of carbon material with superb bio-compatiblilty

Semi-permanent

Semi-permanent use without replacing parts

Clean Water

Clean tap water supply with perfect piping management
Now, IOREX is not an option,
but a must.
Areas of water pipe leakage

Areas with civil complaints caused by water quality change

Areas of increased resident inconvenience during the piping replacement

Areas of issues caused by aged pipelines

Areas for permanent water pipe use
IOREX installation effect in Gwangju City

Installation Area

Wolsan-dong, Nam-gu, Gwangju

Period

May 24, 2013 to May 24, 2014

Analysis target

Inside water supply pipes and water quality test

Effect

Scale which was in water pipes before installation of IOREX is notably reduced and clean after IOREX installation.
Installation Examples
Mansung district

Gwangju City

Saemangeum

Jeonju City